Report of a silent sunday
Sensations of the move, before the complete lockdown
I  was doubtful about how useful  could be to share all this. In fact, probably many had similar feelings, so this is not even very original. And, after all, today is another day, Sunday is gone; translating into words the feelings of a moment  does not guarantee the results.  So I was uncertain if to put myself on writing;  maybe consider this a gift for all who will have the patience to read this to the end.
But indeed today is really a different day, I realised this morning , opening my window. A background noise of human activities is back now. Despite the situation, basic activities of transportation, good supplies, garbage collection are not suspended, and generate noise. A background that normally we do not notice, since is part of life. And, on Sundays, people use to move by car or do other activities, also generating  noise. But yesterday was different, with silence overpowering noise.
As another consequence of the situation, we have time now. So, why not devote some moments to write, even if being sure that feelings of the moment cannot be rendered?
The start
Yesterday I did what is still allowed, going for a rather long walk, across the hills and valleys around Cesena, my home city. It is a small town so, living in the outskirts I am already into a mix of orchards and friendly nature.
I started from and old field down of my flat block, where I also guided some forest bathing walks. Old plum bushes, the theatre of my favourite daily sit spot,  that where in full bloom two weeks ago, already set leaves.  After a moment with them, I started walking.   
With no cars and few people around, I scrolled along small roads and country lanes, to the path along the river Savio bank, immersed into a light so shining and sharp, making the atmosphere even more unreal than what the silence and the discreet attitude of people I met could do.
Crossed the river at the usual ford point, I walked along local roads, observing daily life that usually passes un-noticed.  Dogs: it is  a great moment for dogs; bringing dogs out is one among the allowed activities; so they stay out much longer than usually, also because owners have plenty of time. They do not know about the virus, but for sure they are happy.
Then I reached the path up to the first hill ridge to cross. And there, silence and this strange shining solitude really dominated. So violent was the pink of peach orchards in full bloom.  A bit further uphill, the three old cherry trees that I already knew were still waiting for their moment to bloom. I stayed with them for a while, but more thinking to visit them again at fruit ripeness, than  for an intimate talk: I still had a long way to go and the unique atmosphere of the day did not yet completely catch me.
The immersion
Then, the bypassing of a short woody stretch was a kind of threshold, bringing me into a different mental attitude, of communality with the beings around me. Mostly from the plant world, since insects were not around, because of the fizzy breeze that cleaned the sky after the rain of the day before.
I met again the plum tree, under which I had my sit spot three weeks earlier, laying on a mat of smelly wild garlics and watching the branches, in full bloom at that time. And, I remembered the fulfilling sensorial sensation, of mixed  garlic and sweet plum flower smell, white flowers and the buzz of foraging honeybees. 
The olive trees
Still a steep ascent, fully immersed in the silence of vineyards, vegetable plots and luxuriant rosemary plants in full bloom, to reach the country house close to a plot of old olive trees, that I already noticed at my last visit. Strange, it took ten years of living in Cesena to discover this place, so relatively close to home. And to learn that the majestic olive trees were planted in 1955. From their rugged shape I believed they were older: the fertile clays of the hill made them grow fast.
This time I was attracted and stayed longer, wandering a bit below the dense canopies and the huge branches, supported by wooden poles.  And finally, I choose one tree for a conversation. I touched it and finally stood, holding two branches with my hands. The one in my right hand was older, with rugged and cracked bark; a real representation of what I felt to be the essence of these old trees.
The branch I held with my left hand was younger, its bark smoother, but anyway rough and tough.  And it generated perhaps the most intense feeling of the day. It was not a new one. I remembered a day of two years ago, when I met an English man living in North Cyprus: I fixed an appointment with him just to obtain some maps of the mountain range overlooking the town.  But, when I shook his hand, it was like holding a piece of wood, rough and tough. We only spent little time together, but it was enough for me to guess about the story of this man, that, in the beginning, I imagined as a rich vacationer; I left, keeping the memory of this hand, the hand of a worker,  and of a man whose life ended up getting older in North Cyprus, perhaps not knowing why. And the feeling of his hand came back again later, when I touched a beech tree trunk, a day when it was unusually dry. And, finding the same feeling again with the old olive branch, deeply touched me.
The cypresses and the memorial
I stayed with the olive tree for a while, for an exchange that I cannot render in words. But then I had to go, for what I believed to be my, still long, final walk back home. After few meters, however, I reached the saint Demetrio church, just at the top of the ridge, with a tiny graveyard beside. I was attracted by the cypress tree alley, leading somewhere. It was to a memorial of the fallen in war. Every little hamlet has one in Italy (also see another my post) ; and each time I see one, I wonder how it could be that some decade ago these little places, now almost deserted could give such a tribute of young lives to war.  The memorial reported the names of soldiers from the place fallen in World War 1 and 2. As almost usually,  the first by far outnumbered the second. And, on one side, also the civil casualties of WW2 were remembered, outnumbering both…
These memorials are also in cities, sometimes reporting several hundreds of lost lives; but, in cities, they in general, are un-noticed, because of too much people rushing by.  In small places, their neglect is because of solitude. But I thought how, after all, just sweet could be to have a cypress alley ending to a memorial with our names engraved. I  stayed a while also with the cypresses, convinced that then everything was over.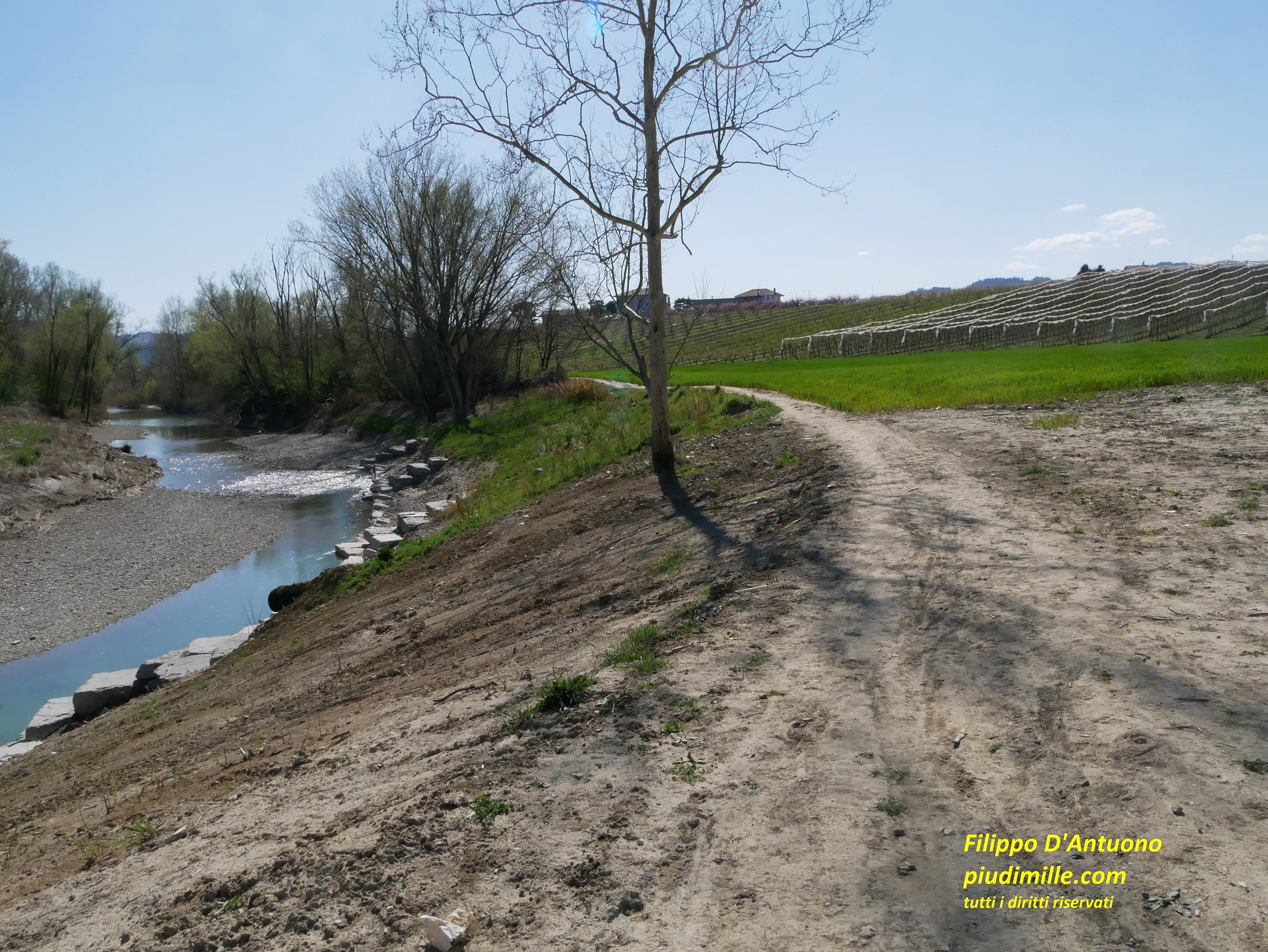 The shining light along river Savio bank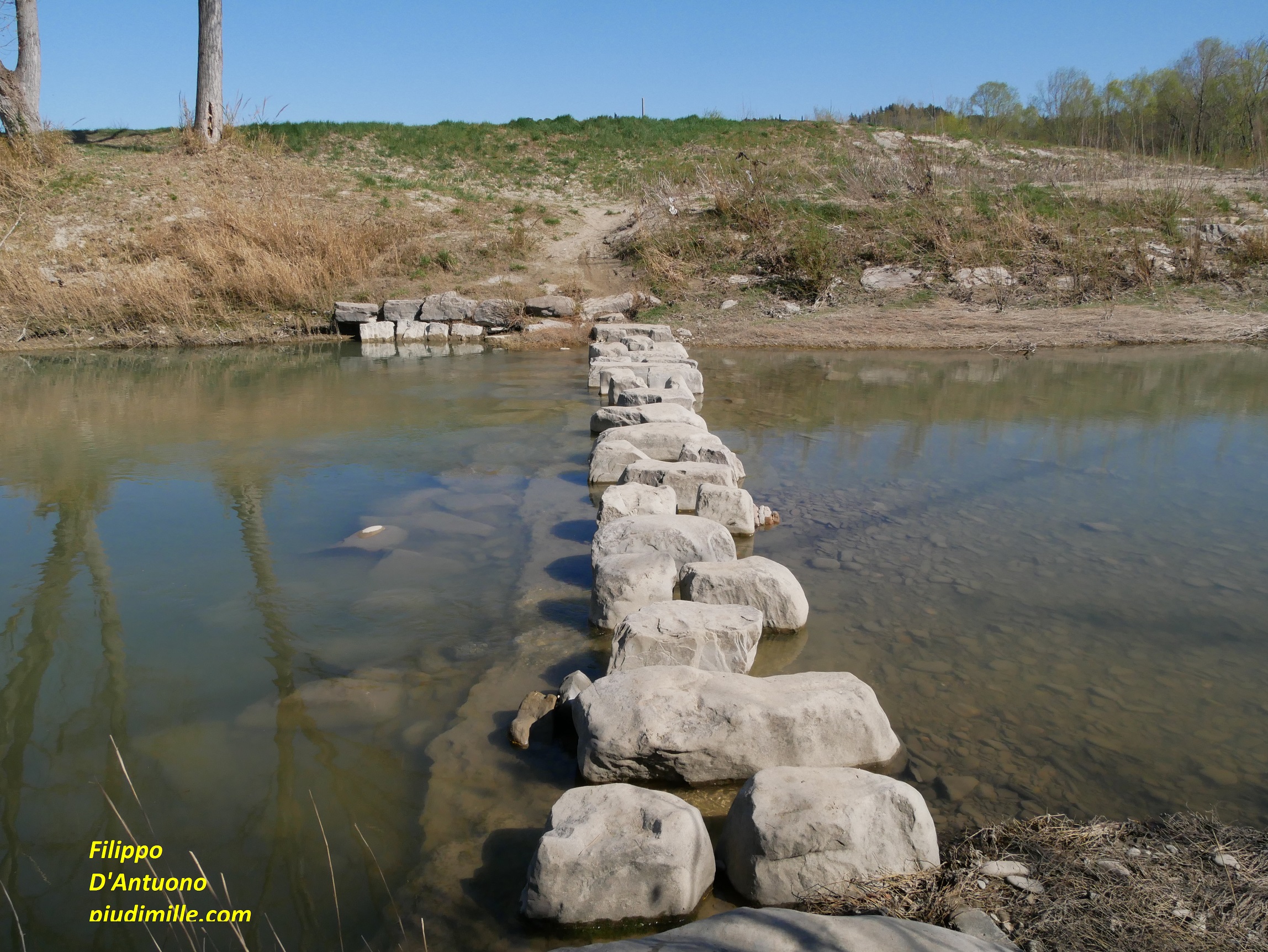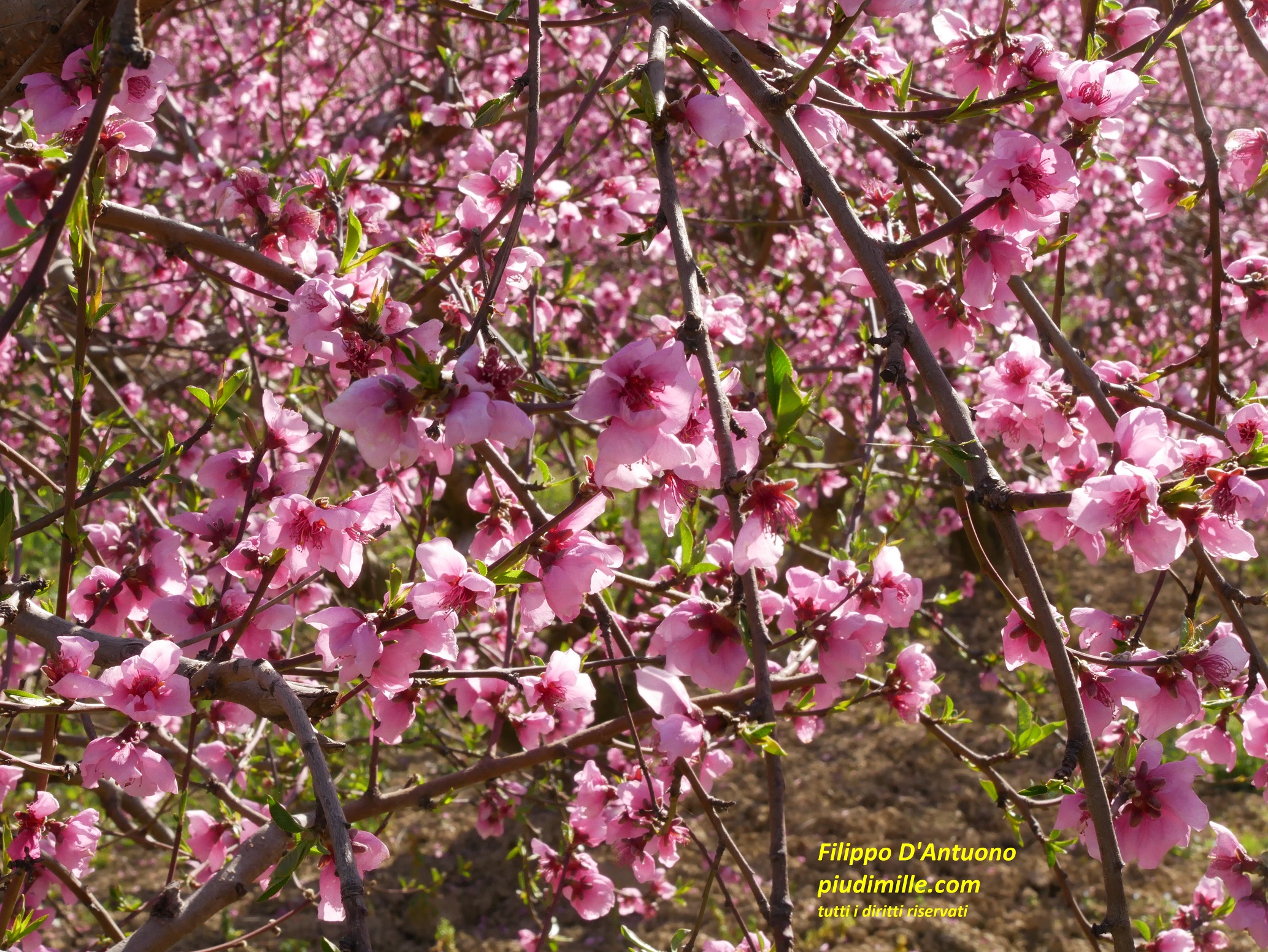 The violent colour of peach flowers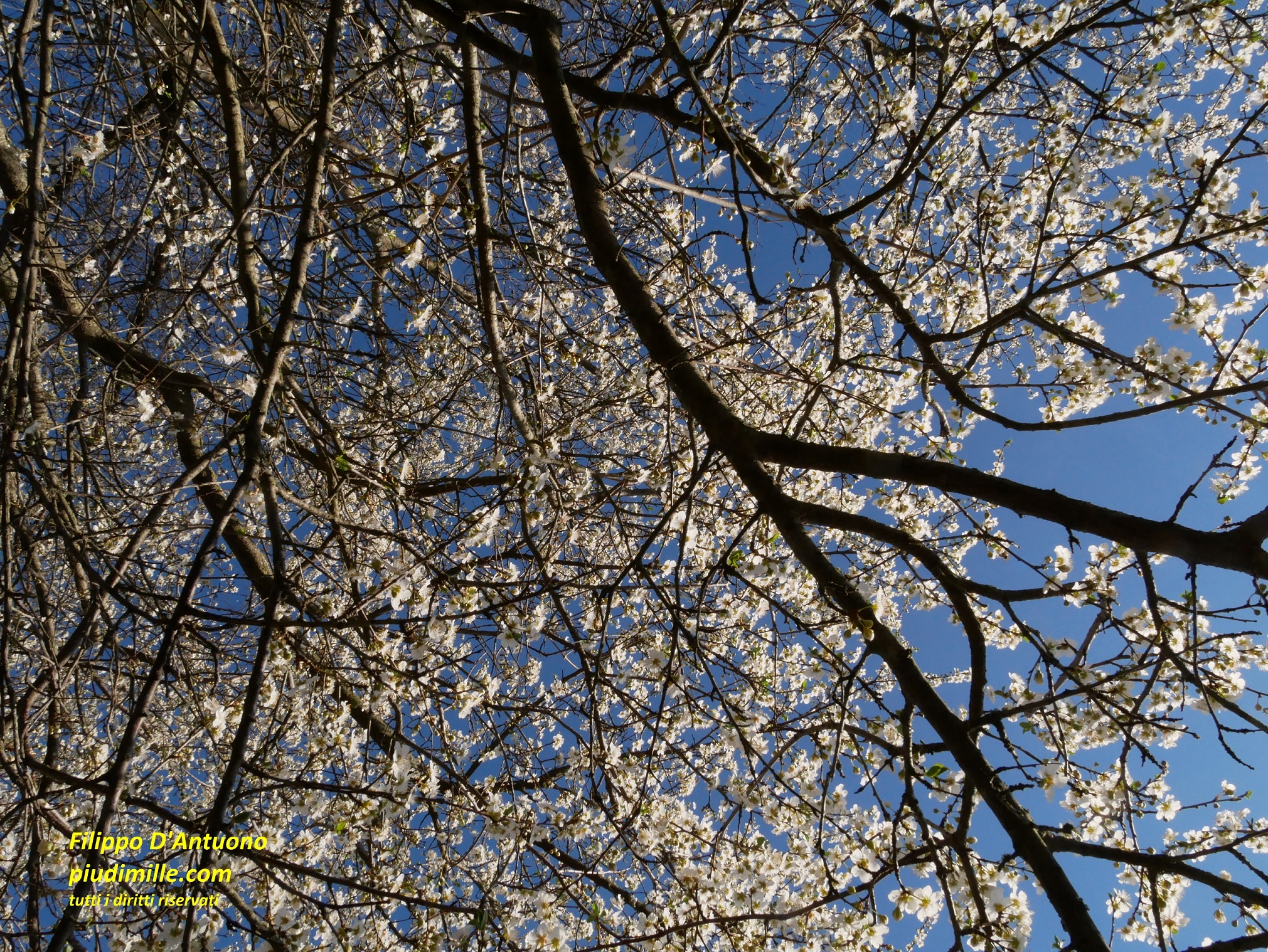 The flowering plum tree, under which I sit-spotted two weeks ago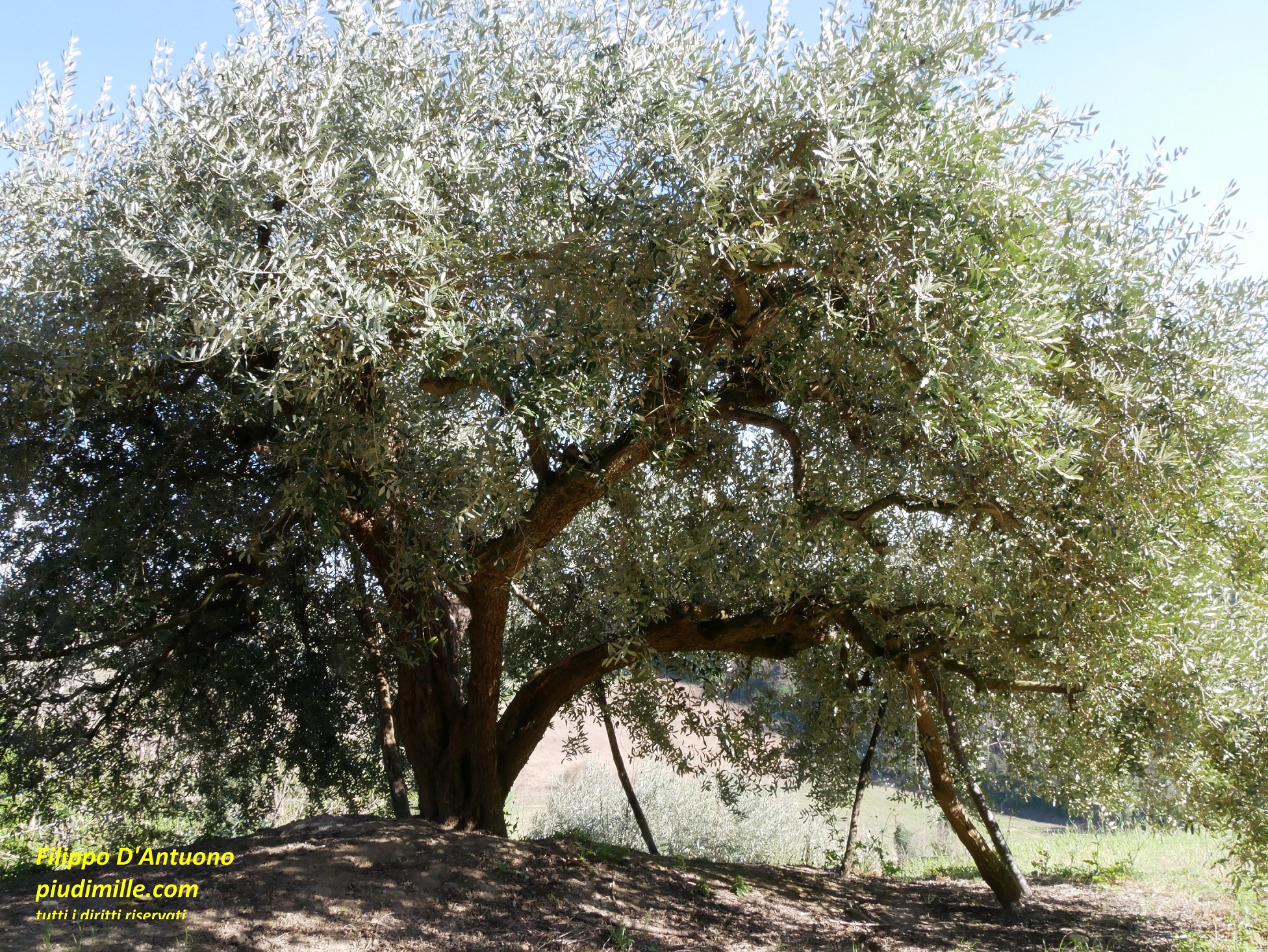 One of the old olive trees of san Demetrio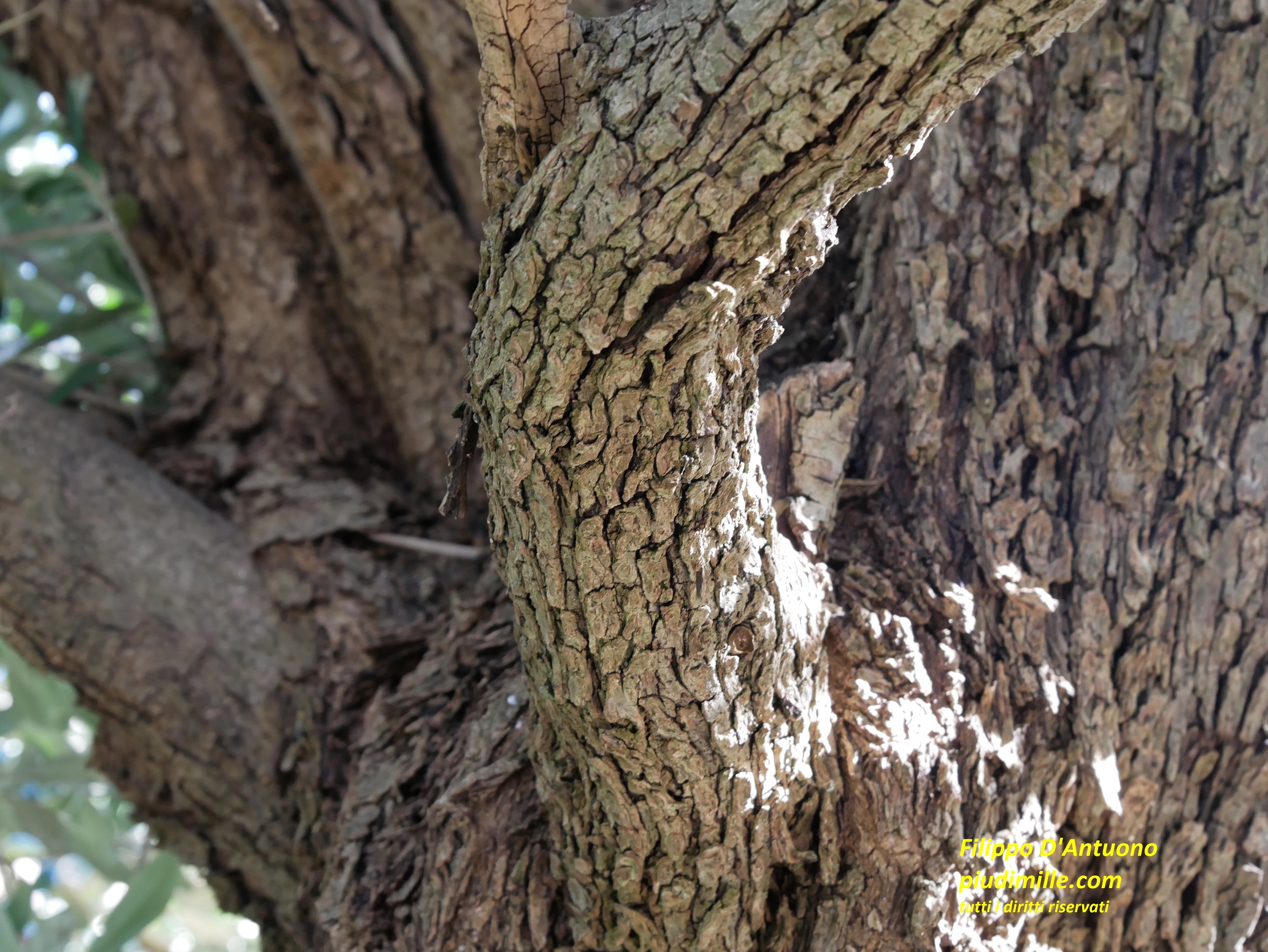 The branch for my right hand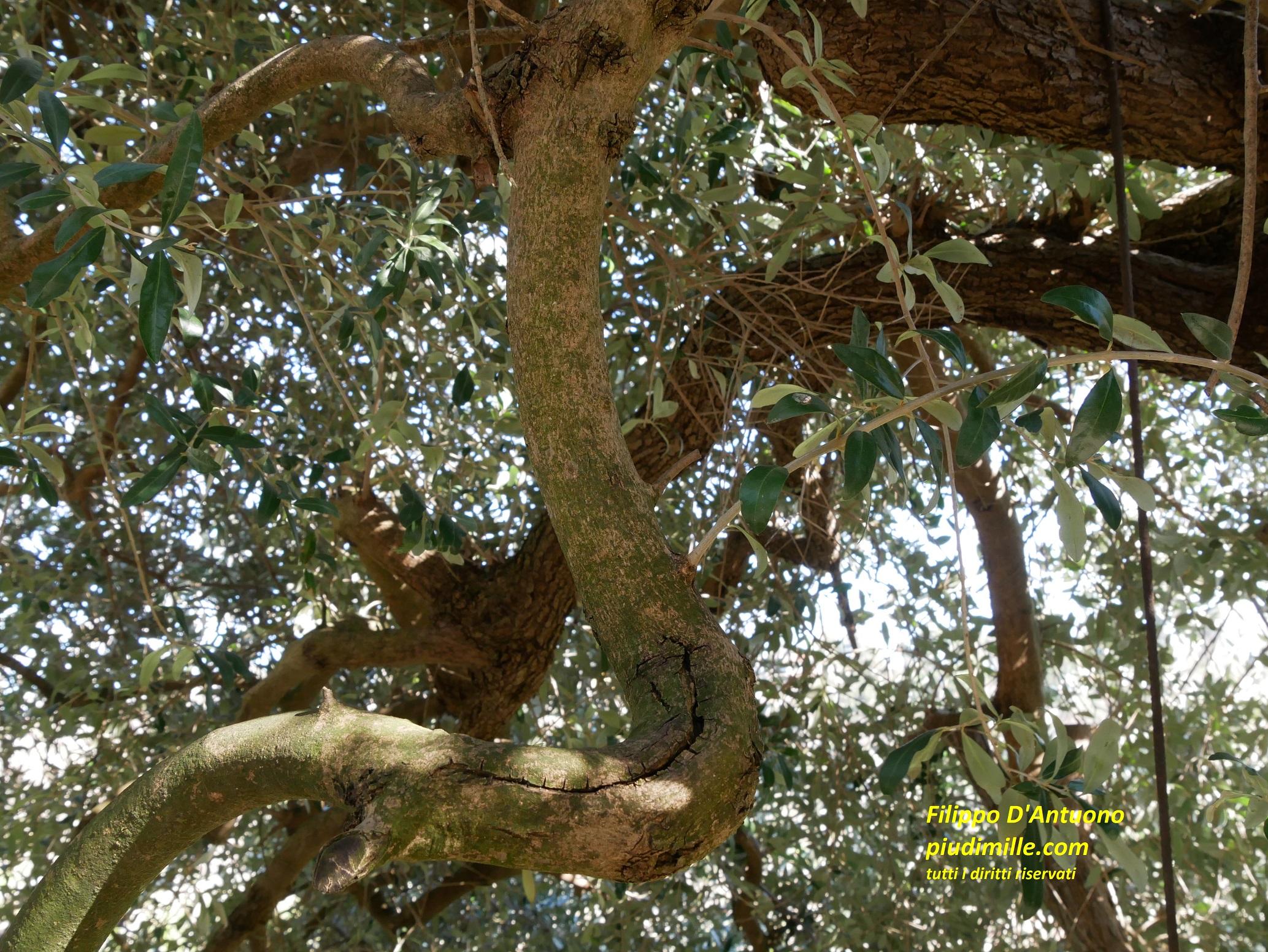 And the branch for my left hand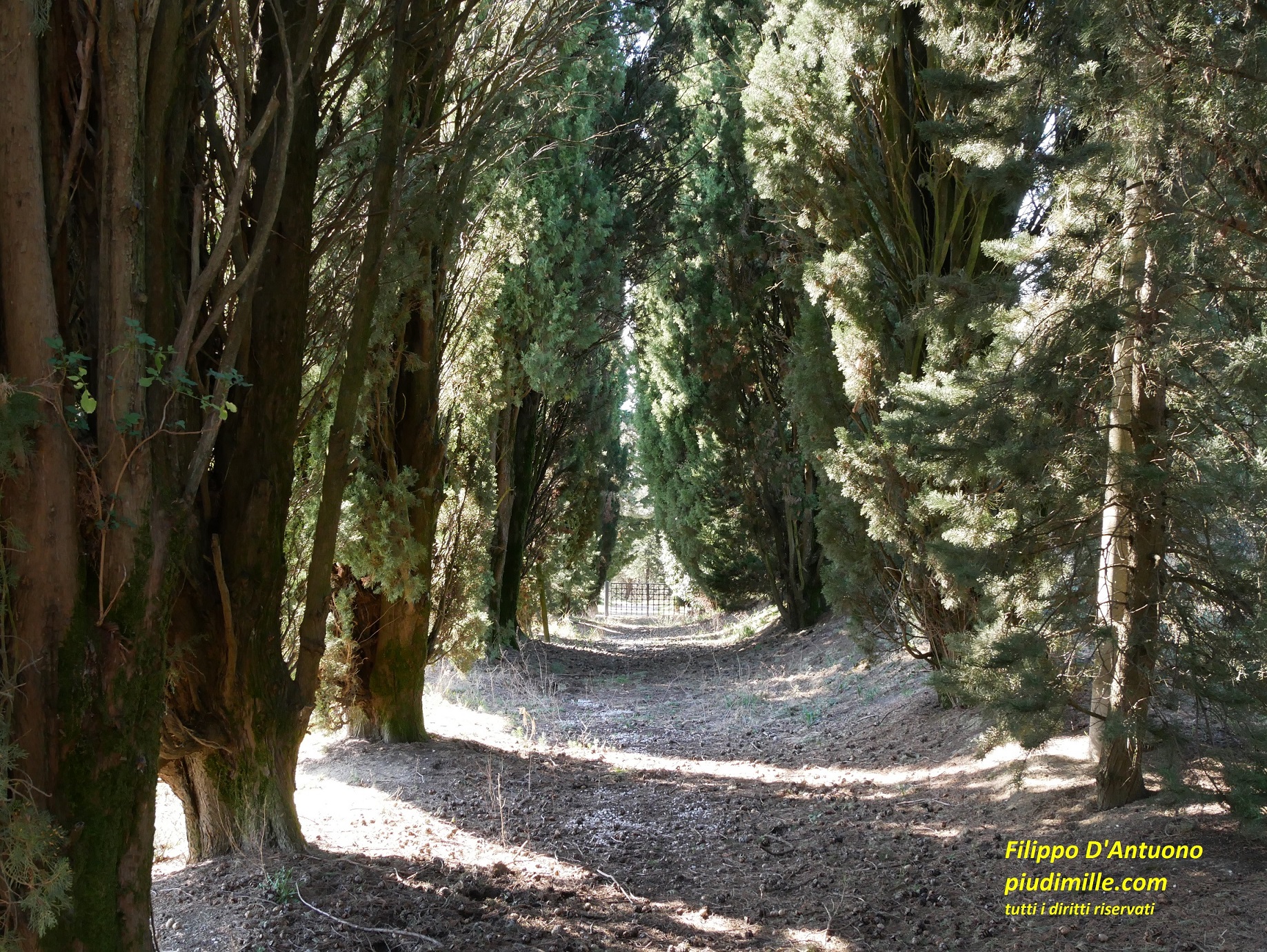 The cypress alley, to the memorial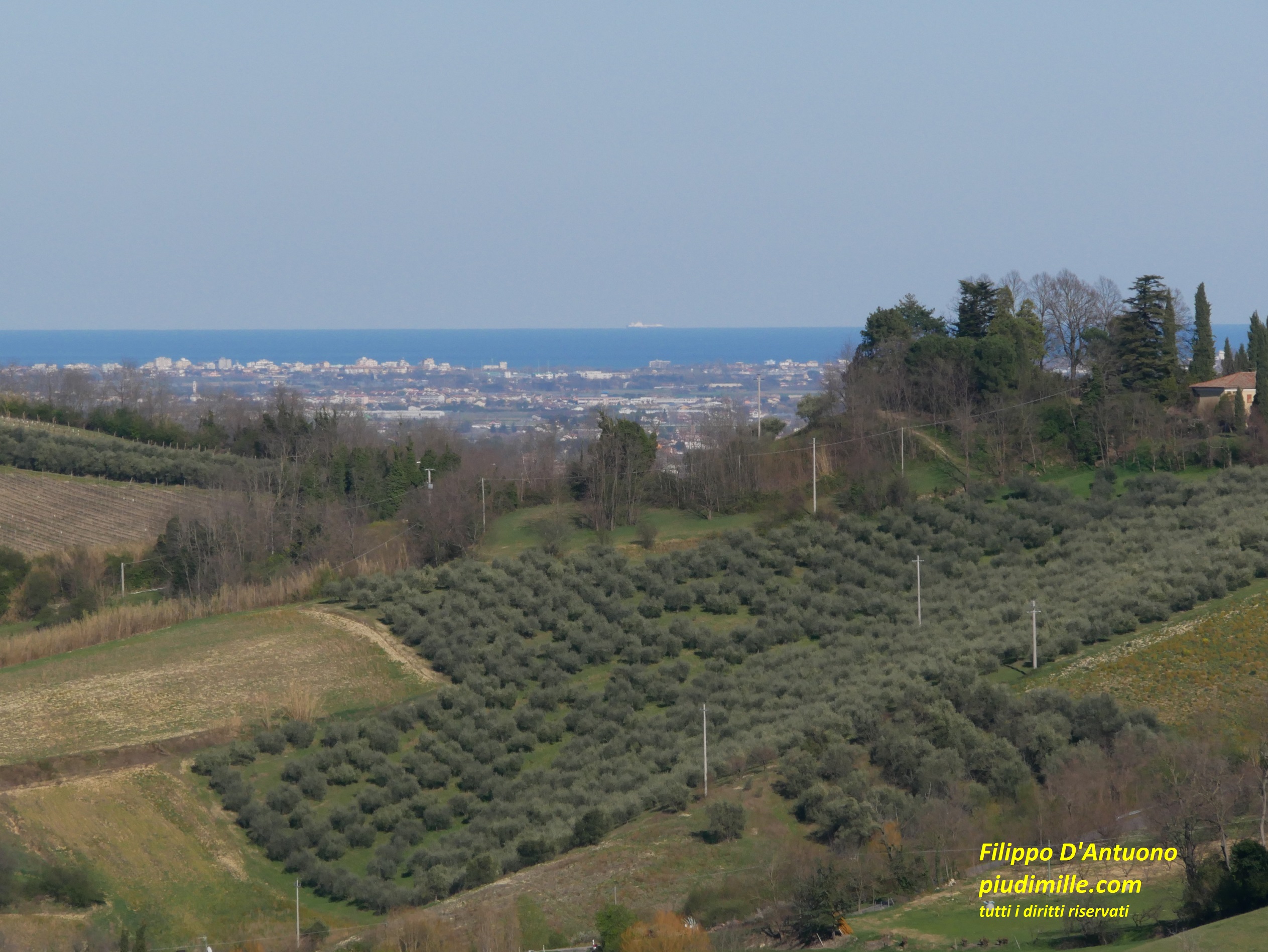 The view of the Adriatic sea, on the way back home
But I was wrong again. Staying with cypresses, a poem that, at my times, was usually examined at last classes of primary school came to my mind. It is from an Italian poet who also won a Nobel prize in 1906; but his style is more often strongly romantic and emphatic, not so very emotionally addictive. I suddenly remembered of this poem, inspired by a cypress alley once the poet was back to his native village. And some verses came to my mind, talking about something very similar to what we feel during forest bathing contact with trees.  The poem is long and interspersed with aulic language and rhetoric figures, so I cannot try to comment it. But at home I read it again, and was amazingly moved by the way some verses rendered the call of trees to settle the pain of the heart, inviting to stay and talk with them and nature.
The return
Well, it was time to go. Down to a valley, and up to the ridge the other side again, with never ending surprises that I had to neglect. The last ones, were glimpses of the Adriatic sea, then again people walking in silence, and the still long way back home, without stopping, so full of sensations that I could not hold further.  
Report of a silent Sunday. Filippo D'Antuono. piudimille.com. All rights reserved