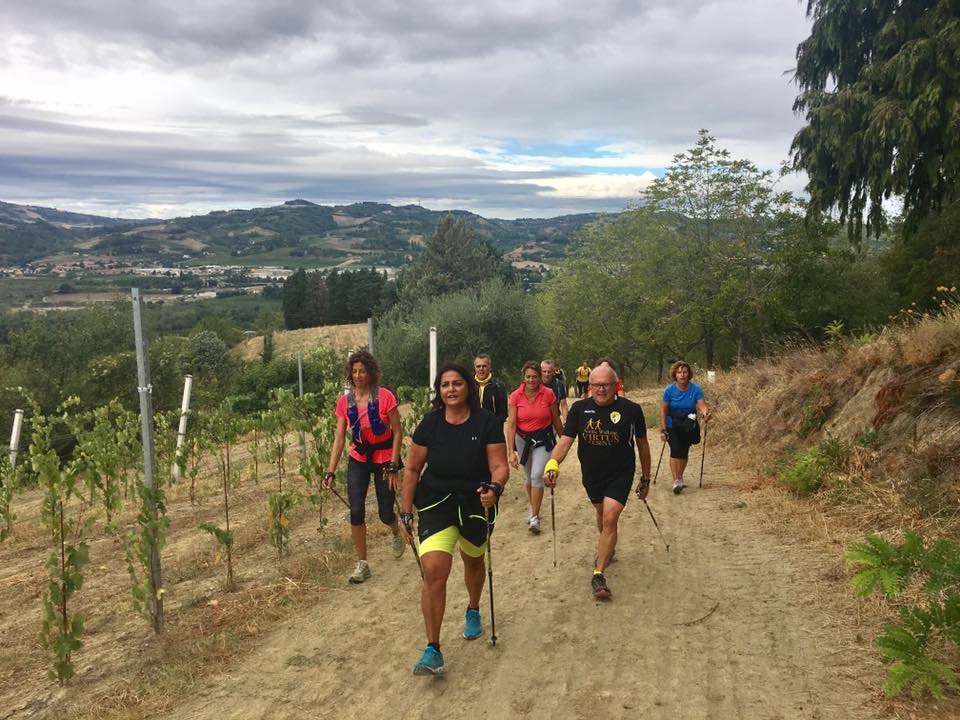 Entry level nordic walking course – Collecchio
Sunday, 24 November, 2019 / 09:30

-

17:00

UTC+1
The entry level nordic walking course, originally forecasted for November 3, then postponed because of bad wether, is back on 24.
Do you know nordic walking?
It is the pole aided walk: poles are not the same as for hiking. Nordic walking can be done by virtually everybody. It solicitates also the arms and the muscles of the upper part of the body. You can practice it at different levels of intensity, but will realise of how many muscles you ignored the existence. It is anyway an acitvity requiring a techniques: why do not learn it in this occasion?
Program
Sunday, November 24 2019,  10-12.30 and 14-16.30, approximately
Meeting, at 9.45 in front of Central Park bar, inside park Nevicati, at Collecchio, where we will make our base for lunch stop and facilities. Park sites: via Galaverna, in front of the church (west access), or via Turati (east access).
Introduction: materials, foot rolling, arm movement; basic techniques; parallel and alternate  gaits. Elements of advanced techniques, uphill and downhill progression.
The course is the essential to start practice nordic walking; I will also give you informations about how to continue.
Ad the end of the course I will give you a certificate of attendance: the course is infact a pre-requisite to attend the first level trainer course of SINW (Scuola Italiana di Nordic Walking), for interested people, after adequate practice.
What to bring
Comfortatble clothes (no jeans or tight trousers), suitable to the season, in layers. Shoes with flexible but sculptured sole (semi-rigid hiking shoes are not suitable). Beacuse of the season,  I suggest thin gloves: thick gloves are not suitable. I will borrow you the poles, with no extra charge.